Well, I've been trying to get back into sewing more. Of course, the fact that my girls and myself are running low on clothing helps :)
First, my youngest has been asking for more flannel nightgowns for over a year. They are so easy, not sure why I put them off for so long. Now I want to keep making them but she has enough. I'll have to try it in knits over the summer. This is the Kwik Sew pattern. That shiny flannel backed satin was terrible to sew. That's why it's been in the bottom of my stash for at least 8 years!
Next up was a Girl Scout dress for my youngest. She always wants to wear a dress and the leader always says to wear a GS shirt... problem solved!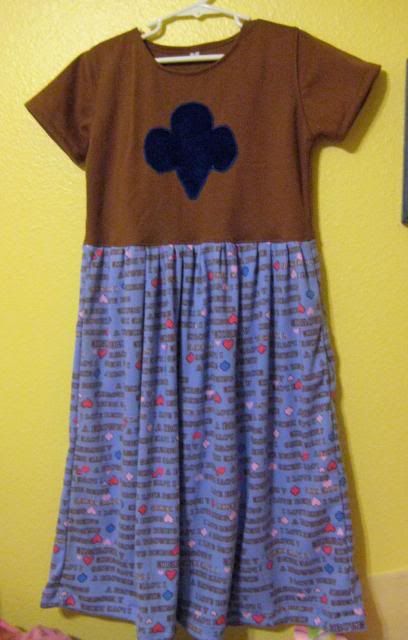 a super-girl (superhero) skirt for my older girl. She needed something quick for school and a fun circle skirt was perfect

and pillowcases to donate to my unit at work. I love making these and they are the perfect use for that fabric that no one loves in my house of growing up kids.